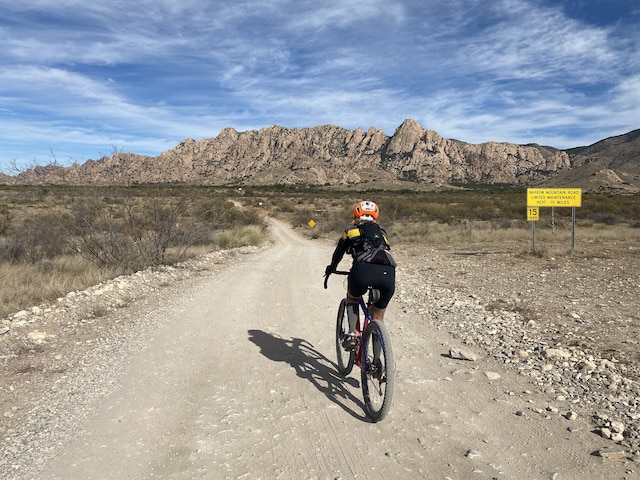 Now's the time to head on down to southern Arizona (think Tucson area and south) for an awesome cold-weather escape. Join the Dirty Freehub Team for this webinar to scope out the 50+ Dirty Freehub 5-Star gravel bike routes. We will include an overview on how to get the most out of our website, a drill down on our secret favorite routes, and an idea of what gear you need. So whether you live in Arizona, have a trip planned, or are scheming to go, you'll want to join this webinar.
Specifically, we will talk about:
The heavy monsoons rains of last summer and what to expect for road conditions. (Hint: a lot has changed from last year!)
How to find the best routes, for you, from the website? (Think filters and overlays.)
Equipment and bike stuff.
And … what is Dirty Freehub and why you should care. (Hint: our mission as a non-profit is now bigger than "just great routes."
Chris Kutach, the Director of Podcasting at Dirty Freeehub, will moderate the session. Chris is also an avid gravel cyclist who loves to go fast!
Joining Chris will be:
Josh Vigh, the lead Route Ambassador for Dirty Freehub Arizona. Josh is a resident of the Phoenix area and has been living in the Southwest for a while now.
Kevin and Linda English, the co-founders of Dirty Freehub and Tucson winter transplants for 4 out of the 5 last years.
This webinar is brought to you by Dirty Freehub which is an online guide for 5-Star gravel bike routes. Our goal at Dirty Freehub is to build a community of gravel cyclists that care about where they ride. We want you to connect to the culture, history, and lands; and connect to the people and places that your ride. Our ultimate hope is that you will become involved (as an advocate, volunteer, or donor) with organizations that protect and preserve recreational lands.
Dirty Freehub is a nonprofit 501c3 organization.
---
Zoom Replay
When: This event has already taken place on Nov 18 (Thursday), 2021 07:00 PM Arizona Time (6 pm Pacific Time)
To replay the meeting click on this link.