As Dirty Freehub has grown, so have our costs. We are no longer that itty, bitty, little website! The site has over 275 route pages and 20,000 photos and operates in two regions of the world. Without sponsorship, we really wouldn't be able to keep it up. Therefore, we encourage you to give our sponsors a first look when doing bike business. They really help make gravel cool!
Interested in being a sponsor? Drop us a note at info@dirtyfreehub.org or pledge now!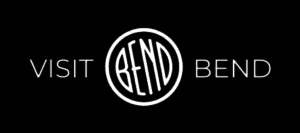 Visit Bend is a title sponsor and was the first cooperate sponsor of Dirty Freehub. If you are visiting our hometown of Bend, Oregon, Visit Bend has all the insider information, including where to stay, where to eat, local events … and other things to do in Bend when you aren't busy riding your bike. We so appreciate their support!

Wahoo is a title sponsor of Dirty Freehub. They make gravel cool and easy!
We find the Wahoo bike computers to be the best in class for route navigation. Recently we made the switch to the all new Roam device. Wow! Big color screen. Super easy route integration with platforms like RideWithGPS and Strava. And super easy integration with heart rate monitors, power meters, and speed / cadence sensors. And super easy set up through the phone app.
Wahoo is also good people. Even though we are small (but growing!), they have been responsive to our needs and suggestions. They are helping us do more in the gravel scene so we can do more for you.
The next time you are in the market for bike computers, trainers and fitness products give them a look!

The Bend Cultural Tourism Fund is a title sponsor of Dirty Freehub podcast channel, The Connection. Their support is critical to the Dirty Freehub mission of connecting gravel cyclists to where they ride! They make possible the production, distribution and marketing of cultural podcasts that focus on the Central Oregon region possible.
We so appreciate their support!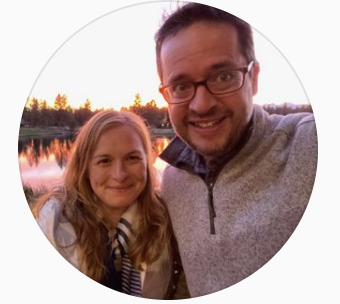 Ted and Rhiana began supporting the work of Dirty Freehub in 2020 when COVID was at crisis levels. Funding at this time was critical to our success and growth, but more importantly, it was critical in getting people outside to engage in an activity that provided physical and mental health benefits. So important! Since then, they have supported our work by funding a college intern position. We really appreciate having them as part of the Team!

CushCore is a title sponsor of Dirty Freehub. They make gravel really fun to ride!
CushCore, the revolutionary tire insert, is installed on all of our gravel bikes. It dampens vibration, increases comfort, and provides great sidewall protection. With CushCore the ride quality is so improved that we have removed vibration damping stems and vibration dampening forks from several of our bikes. In effect, we saved weight by removing these components and adding CushCore.
Also, with CushCore, we no longer carry spare tubes. More often than not, the tube fix for flat tires and cut sidewalls fails. With CushCore, we carry extra sealant, Dynaplugs,a rubber tire patch, some contact cement glue and some sturdy electrical tape. Yep! … by placing the patch on a sidewall cut on the outside of the tire with some contact cement and sealing it with electrical tape, we find this gets us home in the most dire of circumstances. No more tubes!
We are sold on the CushCore technology, and recommend that you give it a go!

Delicious Design took the Dirty Freehub website to the next level! This was a nine-month project that involved completely rebuilding the back- and front-end of the website. And wow, does it look (and run) great! Working with our technology team is not easy; we are demanding and quite detailed in our approach. Delicious was up to the challenge.
Delicious is a pioneer of website development and user interface design. They launched their first website back in 1993 — when most people had never even heard of the Internet. They built one of the very first e-commerce websites for a small Kona coffee farm in Hawaii, as well as for Fortune 500 companies and everything in between. Give 'em a call to see how they can help you elevate your online presence. We are super excited to have them as part of the Team.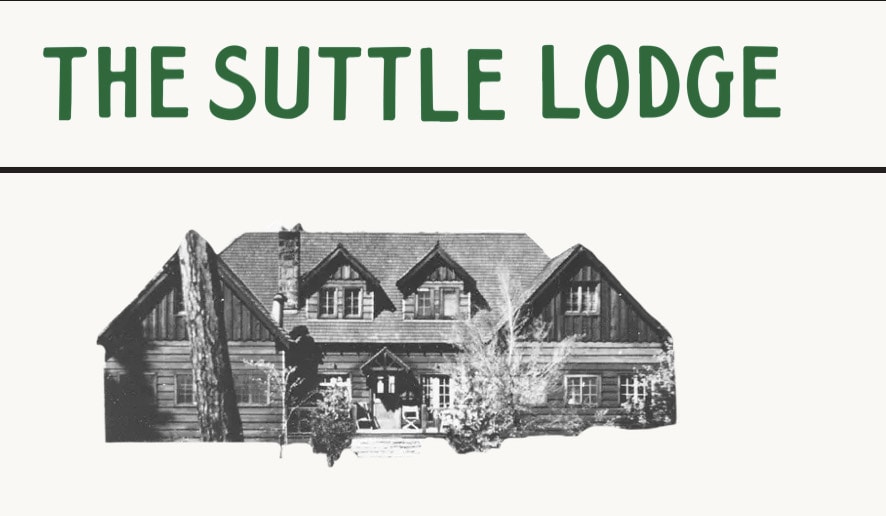 The Suttle Lodge is a perfect getaway to start your gravel adventure. You can explore the Metolius Preserve with an excursion up to Round lake, ride into Sisters, or head on over to Camp Sherman and Black Butte without getting in your car. (There's an underpass that lets you skip crossing the highway!). So many Dirty Freehub options. At the end of the day, you can hang out on the lake, grab a burger and a beer at the restaurant and then curl up in a nice comfortable bed in one of the lodge accommodations. Sunsets are amazing with incredible stargazing.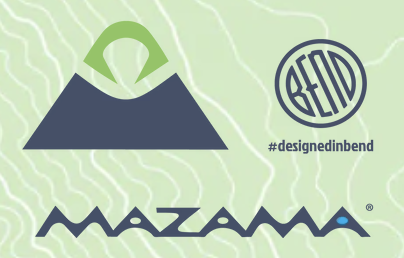 Mazama Designs is an outdoor gear development company committed to providing innovative, high-quality products that enhance your enjoyment and performance in the outdoors. Their mission is to keep people hydrated so that they can make the most of their outdoor moments. Mazama offers full line of hydration solutions, including comfortable, lightweight packs, easy-fill reservoirs, and innovative accessories. Whether it's a walk around the block or a wilderness adventure, our products are designed to make your day better.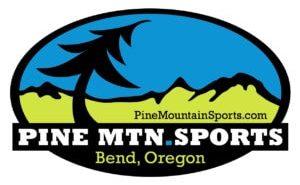 Pine Mountain Sports is one of the premier mountain bike shops in Bend, Oregon. They have always had a strong presence in the mountain bike community and recently added gravel to their line-up. They carry Santa Cruz Stigmata and the Juliana Quincy gravel bikes, as well as several drop bar adventure bikes from Trek.
When you stop in, be sure to tell HenryA or MarkC that the Dirty Freehub team sent you!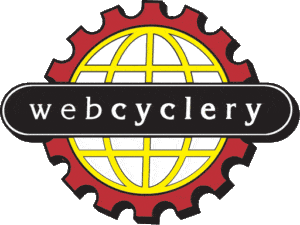 WebCyclery sells gravel bikes by Salsa, Moots and CoMotion. They also rent gravel bikes.
We have been doing business with WebCyclery for over 20 years. Ed Micek, a long time employee of the shop, and bike builder extraordinaire has built up 3 of our gravel bikes. He recommends the right components for the right frame. He builds bikes that look great … and that function flawlessly.
WebCyclery was one of the first to sponsor Dirty Freehub and the first to publicize Dirty Freehub routes.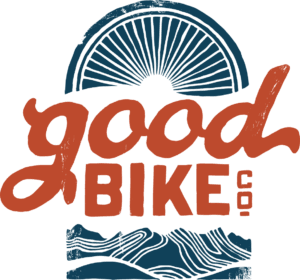 Good Bike Co is located in Prineville, Oregon the gateway to the Ochoco mountains … and great gravel riding and bike packing! At the shop you will find 5 taps of local craft beer and a cool outdoor patio overlooking the historic Crook County Courthouse.
James Good, the owner of Good Bike Company, is one of the good great guys in the cycling world. He works really, really hard putting on events like the Ochoco Gravel Roubaix and the Ochoco Overlander and doing a number of informative seminars.
They carry products by Salsa, Surly and Trek. The also rent gravel, mountain and bikepacking bikes and have a full supply of bags and accessories.
If you are in Prineville, make sure to stop in and say hi!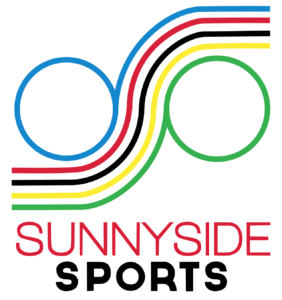 The Dirty Freehub team has been doing business with Sunnyside Sports for over 20 years. They sell mountain bikes, road bikes, and gravel bikes by Ibis and Trek. Sunnyside Sports also rents gravel, road and mountain bikes in Bend, Oregon. "Evil Gina" and "Steamboat Angie" rave about their new Ibis Hakka 1X Di2 gravel bikes. These guys also do a number of seminars and events, make sure to check out their events page.

Hutch's bike shop is one of original bike shops in Bend, Oregon dating back to 1981. Today, Hutch's has three stores — two in Bend and one in Redmond.
Owner Jim Lewis has been instrumental in the local cycling community and helped expand and grow the cycling community over the decades. Jim expanded the Hutch's business, opening a multi-sport automotive rack system store in Bend creatively named Rack-N-Roll.
Hutch's is a full-service family owned business providing bikes, bike services and automotive rack systems for Central Oregon. These include gravel, road, mountain, city and youth bicycles. Hutch's employs 20 full-time employees and up to 50 employees in the summer season.

At Project Bike we believe that bicycle retail can be an enjoyable experience, filled with inspiring ideas and amazing outcomes. A place where a community of like-minded individuals can come together to share knowledge, solutions and fun. All of this, wrapped up in an interactive environment.
Our goal is to engage with all customers in a way that not only puts them on a great bike, but also inspires them to take on a new adventure. We want riders, new and experienced, to come to Project Bike to share and experience cycling culture at its core. This means good service, quality products, a supportive community, encouraging passion and assistance for all levels of riders.
All of us at Project Bike are working hard to provide you with the bike shop you've always wanted.

Opened in 2008 by Sterling and Kathy McCord, Bend Electric Bikes is a multi-brand eBike shop in Central Oregon selling and servicing Electric and Cargo Bikes. Brands include Giant, Specialized, Felt, Benno, Gazelle, Raleigh, Riese & Müller, Tern, Xtracycle, Bullitt, Urban Arrow, plus Bosch, Shimano and Yamaha systems.
They also maintain a fleet of eBike rentals for hourly, daily and weekly use.
With over 10 years of knowledge and experience in the eBike world Bend Electric Bikes is excited to be part of the revolution. Check them out and enjoy a test ride – located at the corner of NW Hill & Florida in Old Bend.

Bend Velo opened in 2009 with the goal of getting more Bendites riding bikes. They have an extensive selection of bikes for touring, trail, and gravel. They stock Surly, Cube, Diamondback and an assortment of e-bikes.