Fly the Dirty Freehub colors!! Purchase a Dirty Freehub jersey, shorts / bibs, or a full bike kit!!
We sell all kits at our cost! We think it is just great that you're out there carrying the message to "Ride Great Routes!" But … if you want to make a contribution to Dirty Freehub to help cover our technology and marketing costs, we would really appreciate it! None of us on the staff of Dirty Freehub are paid, nor is any of our bike equipment paid for by Dirty Freehub funds.
---
RideBiker Alliance Kit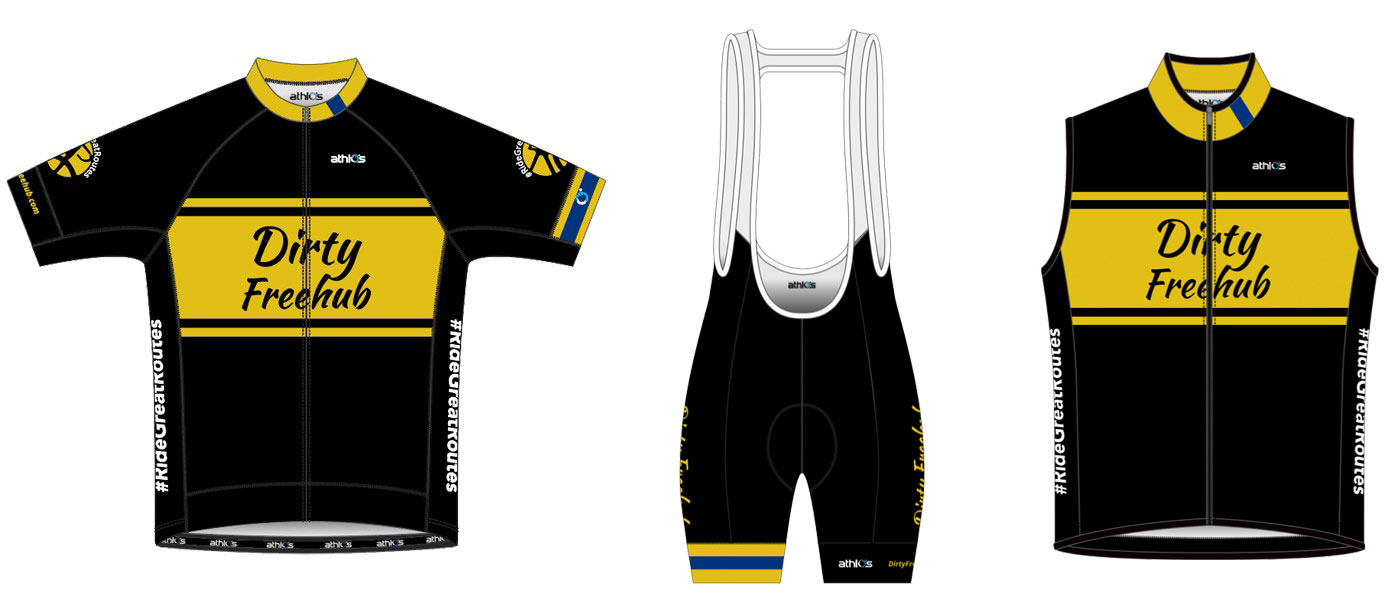 The kits through RiderBiker Alliance are available on-demand with direct ship to you.
This kit has a bold yellow band on the front and back of the jersey. The only "advertising" on the kit is RideBikerAlliance (the kit designer) and the Athlos (the kit manufacturer).