Getting Ready for the Unexpected: In Field Bike Repair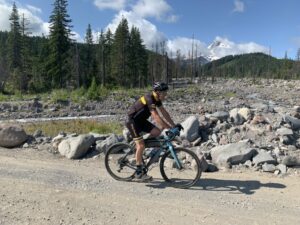 Worried about being stranded by an unexpected mechanical when you are out riding your bike? This event will help you think through the top mechanical issues and how you can be ready for quick fixes in the field. Andrew, aka MacGyver, has tons of experience with patching together bikes with little or no gear. (He's the kind of guy who always has duct tape!) He will discuss the major reasons you can end up stranded and what the easy fixes are. Of course, that means looking closely at all the little extras Andrew carries to be prepared. There will be time for audience questions at the end.
Captain O from Dirty Freehub will interview Andrew and then turn the questions over to our followers. This online event is hosted by Dirty Freehub, an online guide to great gravel bike routes.
---
Zoom Meeting Details
Topic: 20 Minutes with MacGyver
Time: Thursday April 30th @ 07:00 PM Pacific Time (US and Canada)
---
Show Notes
Bike Check
Air (i.e. Tires – air pressure and tread check)
Brakes (lever pull good?, tires rotate freely without rub?)
Chain (is it lubricated? does it spin freely?)
For a bit more explanation, see this video
Most Common in Field Repairs
Brake rub
Tires (puncture, sidewall cut)
Broken chain
Items in seat bag / frame bag
How to …